The VIP Cam Model Program began as a way for us to show our appreciation for all the great models that use SkyPrivate. We genuinely value the interaction with every model and we acknowledge your contribution to the overall image that we project on the web.
SkyPrivate wants to be the best partner you could wish for in the field of web camming. That's why we're constantly working with models and studios to not only improve our service but to create more opportunities for increasing the visibility and traffic of each model.
Currently models that join the VIP cam model program have the chance to be selected for any or all of the promotional activities listed below:
Be featured in the monthly SkyPrivate members newsletter
Expand your reach to over 60.000 active SkyPrivate members and enjoy a sizeable traffic boost to your profile.
Present yourself in a full featured interview
Collaborate with us on a one of a kind interview. Show all the SkyPrivate members who the girl/guy behind the "model" really is, why you love to do what you do and most important build a stronger connection with new or regular members.
Become a thought leader in the camming industry – Guest Posts
Experienced models that have joined the VIP cam model program can share their knowledge with other models on the SkyPrivate blog. If you noticed a trend or you have an interesting subject you want to talk about, you can share it on the SkyPrivate blog and we will make sure that it will be seen by as many important people in the camming industry as possible.
All SkyPrivate Models can participate in SkyPrivate Contests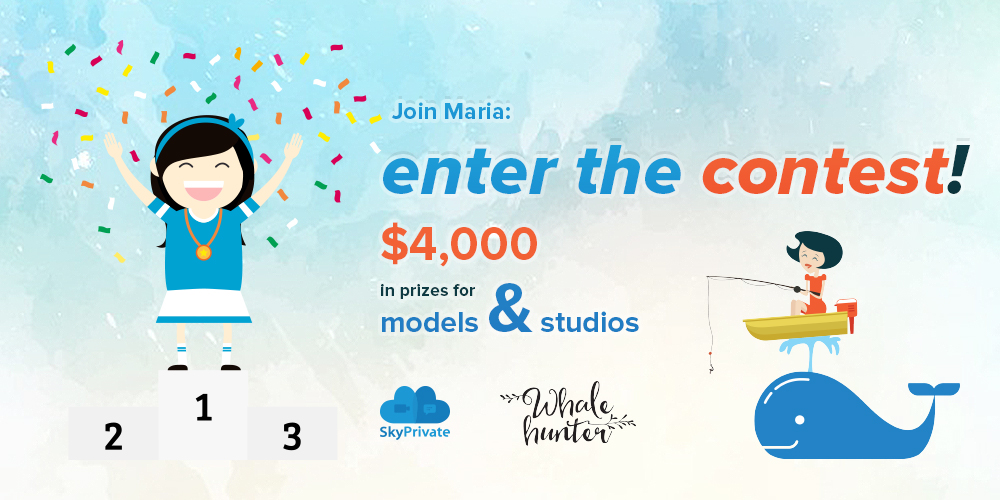 As a SkyPrivate model you can take part in all the contests that we organize on a regullar basis. At the moment we have 4 contests available  and you can sign up for all of them. You can win up to $4000 in prizes. For more info click HERE or on the image above.
Become a SkyPrivate Covergirl on our website and on Twitter
Each month we choose a top SkyPrivate model that we feature as a cover girl on our website and on the official SkyPrivate Twitter account cover.
Early access to new features
Get access to all the newest SkyPrivate features ahead of anyone else.
We are present each year at the greatest camming events in the world and we would like for you to join us and help spread the word about SkyPrivate together.
Special goodies for special models. We know that everyone likes free goodies that's why every model that joins the program will receive a free Whale Hunter T-Shirt and many more things to come.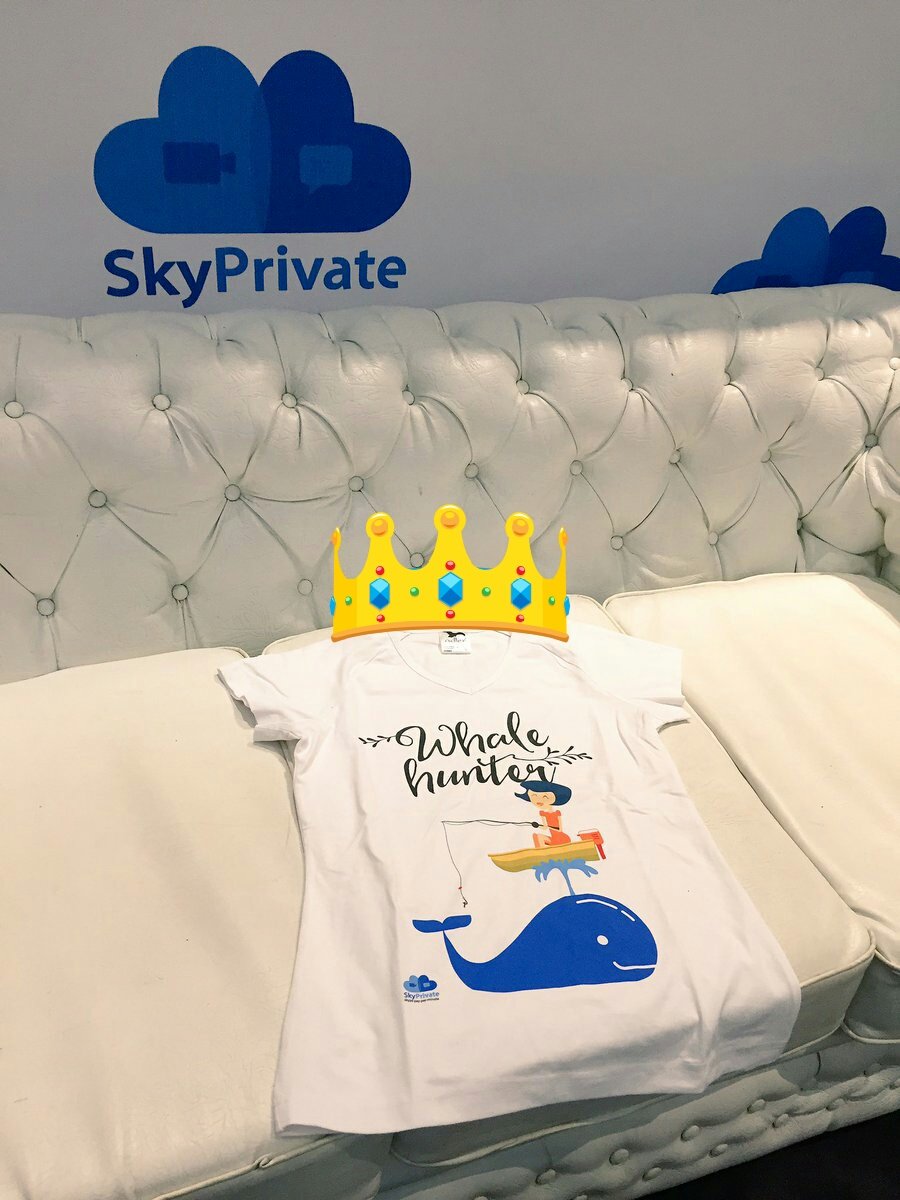 These are just a few of the opportunities that we have for models that join the VIP Cam Model Program. We have many more things in the works and we are always open to suggestions.
Joining the VIP Cam Model Program
To join the program you will need the following:
An active and verified SkyPrivate account -> You can create a free SkyPrivate account HERE

A complete SkyPrivate public profile. Your profile description and the quality of your pictures/videos is very important for your inclusion in the program. Don't forget to specify in the form below what you can provide for the program.

A good standing SkyPrivate account. Little to no complaints from members and true details on your profile
Join the SkyPrivate VIP Cam Model Program Today!
We will review your application in up to 14 consecutive days. If we do not contact you after this period it means that your application was not eligible.