How to install the Pay-per-minute Plugin
The Pay-per-Minute plugin is the software that the Models use to charge SkyPrivate Members for calls on Skype.
Step 1: Download the plugin
Log into your account, scroll down to "Download Skype Plugin", and just download the plugin for Windows or Mac.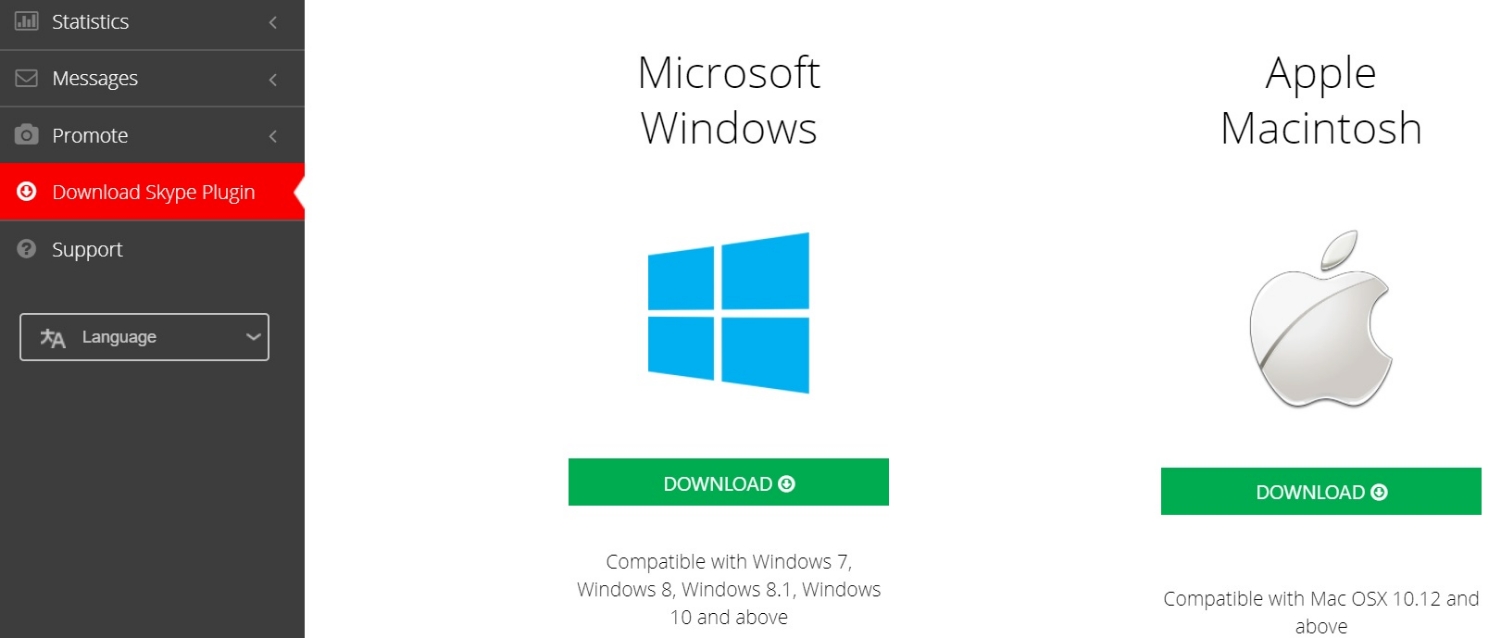 Step 2: Install the plugin
Once you've downloaded the plugin, install it on your computer.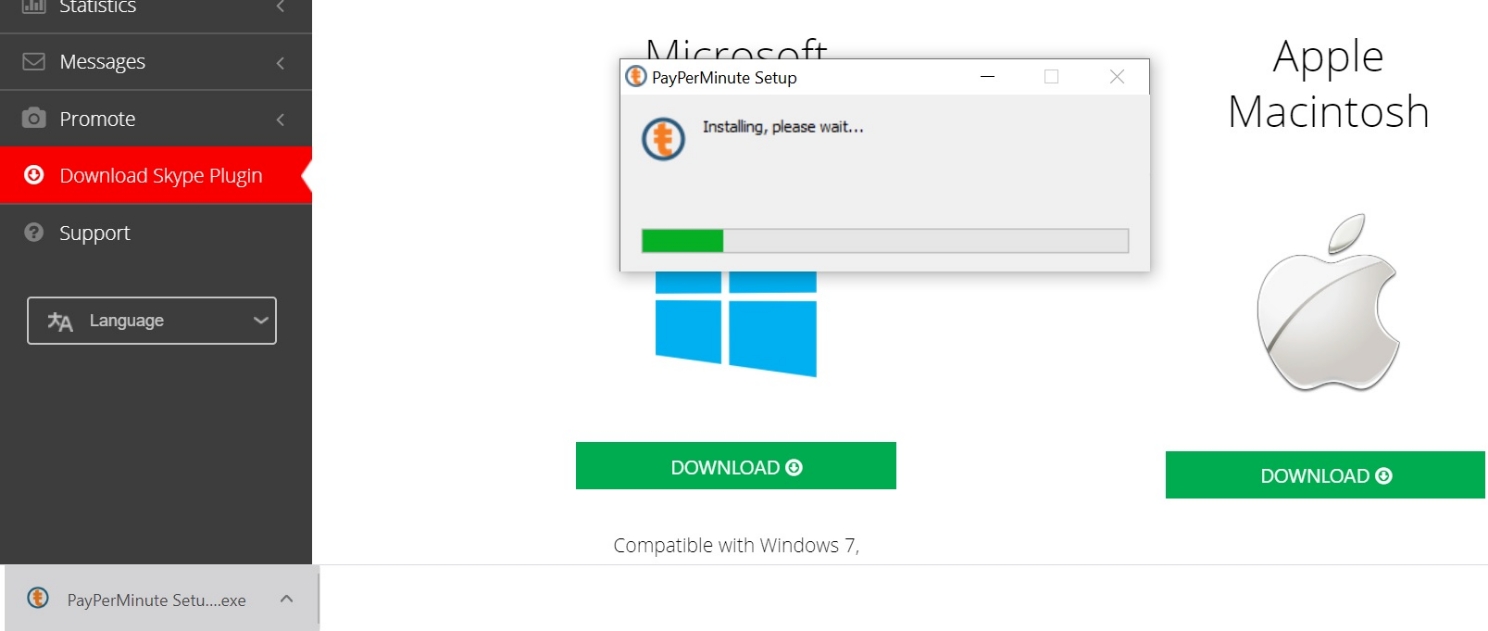 Step 3: Log into the plugin
Enter your SkyPrivate email and password to login.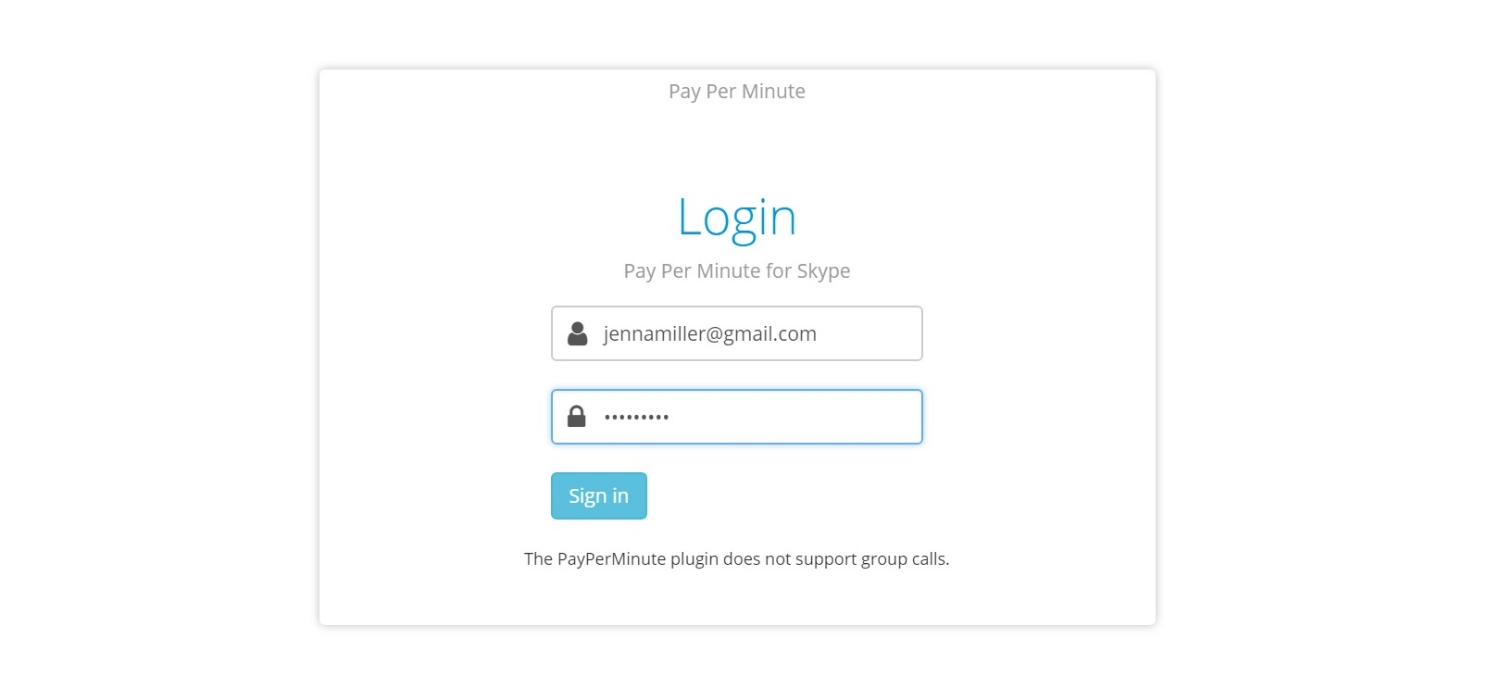 Step 4: Link your Skype ID
Click the Link account button to link your Skype account to your SkyPrivate account. In short, this is the step where you choose what
Skype account you want to use to provide shows to our Members.
To do that, just enter your Skype email and password and the 2 accounts will get linked automatically.
You only need to take this step once: the first time that you log into the plugin.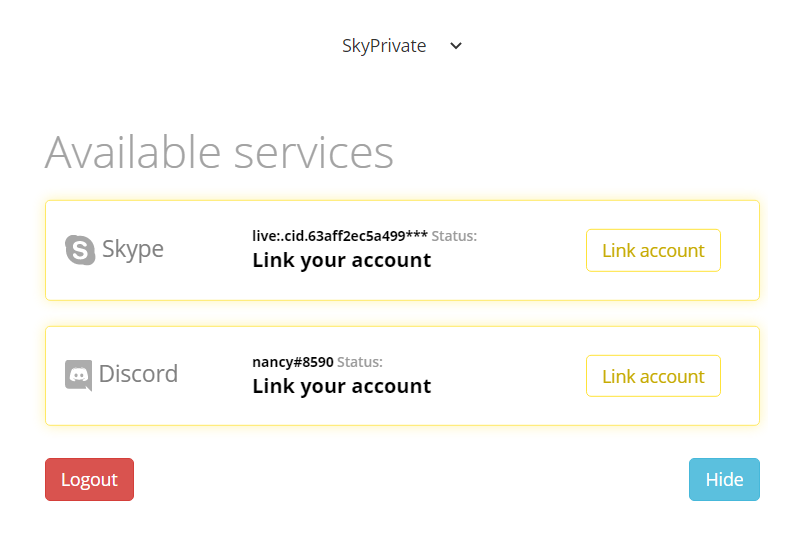 Step 5: Stay connected
Once you've linked your Skype account to your SkyPrivate account, you will see the message "Connected" in the plugin.
As long as you keep the plugin open on your computer and the message "Connected" is displayed, you will appear online on the
Profiles Page and you can charge calls from SkyPrivate Members.